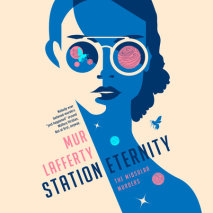 Amateur detective Mallory Viridian's talent for solving murders ruined her life on Earth and drove her to live on an alien space station, but her problems still follow her in this witty, self-aware novel that puts a speculative spin on murder m...
This official Minecraft novel is a journey into the unknown! Max and Alison are proof that differences don't stand in the way of friendship. Max is always on the lookout for a new adventure—even if it means getting into trouble&mdash...
Don't miss the exclusive content in this thrilling adaptation of Solo: A Star Wars Story, with scenes from alternate versions of the script including Han Solo's time in the Imperial Navy, Qi'ra's past, the beginnings of t...