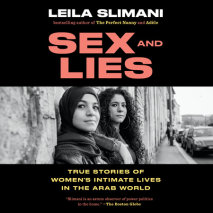 The women of Morocco speak out about the secrets and lies of their intimate lives in this fearless exposé by the bestselling author of The Perfect Nanny and Adèle."All those in positions of authority--politicians, parents, teachers--mai...
Adèle appears to have the perfect life. A respected journalist, she lives in a flawless Parisian apartment with her surgeon husband and their young son. But beneath the veneer of 'having it all', she is bored – and consumed by ...
*One of the 10 BEST BOOKS OF THE YEAR of The New York Times Book Review**National Bestseller*"A great novel . . . Incredibly engaging and disturbing . . . You read the entire novel knowing something terrible is coming. In that, Sliman...