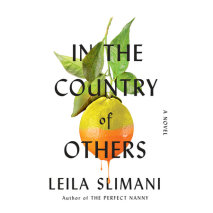 The award-winning, #1 internationally bestselling new novel by the author of The Perfect Nanny, about a woman in an interracial marriage whose fierce desire for autonomy parallels her adopted country's fight for independenceThe world of men is just l...
"Jaw-dropping . . . Inspiring . . . A haunting and beautifully composed book . . . It blew my mind." --Lisa Taddeo, #1 New York Times bestselling author of Three WomenA fearless exposé of the secrets and lies of women's intimate lives, by the ...
Adèle appears to have the perfect life. A respected journalist, she lives in a flawless Parisian apartment with her surgeon husband and their young son. But beneath the veneer of 'having it all', she is bored – and consumed by ...
One of the 10 BEST BOOKS OF THE YEAR of The New York Times Book ReviewThe national bestseller by the author of Adèle, Sex and Lies, and In the Country of Others"A great novel . . . Incredibly engaging a...