"I promise you have never read a story like this."—Blake Crouch, New York Times bestselling author of Dark Matter

Inception meets True Detective in this science fiction thriller of spellbinding tension and staggering scope that follows a special agent into a savage murder case with grave implications for the fate of mankind.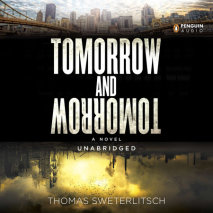 "Strong debut…vivid and compelling." —Publishers Weekly

Yesterday cannot last forever...

A decade has passed since the city of Pittsburgh was reduced to ash.

While the rest of the world has moved on, losing itself in the noise of a media-glutted future, survivor John Dominic Blaxton remains obsessed with the past.