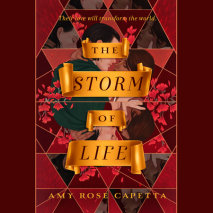 The sumptuous and powerful conclusion to the gender-fluid duet begun by The Brilliant Death, hailed in a starred review by Kirkus as "a delicious and magical intrigue too tempting not to devour."By turns thrilling, witty, and heartbreaking, this dram...
The spellbinding tale of six queer witches forging their own paths, shrouded in the mist, magic, and secrets of the ancient California redwoods.Danny didn't know what she was looking for when she and her mother spread out a map of the United St...
Teodora di Sangro is used to hiding her magical ability to transform enemies into music boxes and mirrors. Nobody knows she's a strega—and she aims to keep it that way. The she meets Cielo—and everything changes. A strega who can sw...