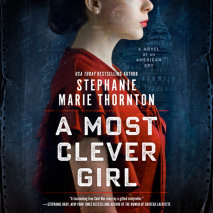 A thrilling novel of love, loyalty, and espionage, based on the incredible true story of Elizabeth Bentley, a Cold War double agent spying for the Russians and the United States, from USA Today bestselling author Stephanie Marie Thornton.19...
An intimate portrait of the life of Jackie O…   Few of us can claim to be the authors of our fate. Jacqueline Bouvier Kennedy knows no other choice. With the eyes of the world watching, Jackie uses her effortless charm and keen intelligen...
"As juicy and enlightening as a page in Meghan Markle's diary."—InStyle"Presidential darling, America's sweetheart, national rebel: Teddy Roosevelt's swashbuckling daughter Alice springs to life in this raucous ant...