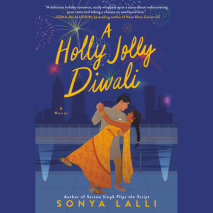 One type-A data analyst discovers her free-spirited side on an impulsive journey from bustling Mumbai to the gorgeous beaches of Goa and finds love waiting for her on Christmas morning. Twenty-nine-year-old Niki Randhawa has always made practical dec...
"Sonya Lalli's savvy novel puts relationships in all of their forms--family, friends, and romance--on even footing as a young woman works to find happiness."--Shelf AwarenessSerena Singh is tired of everyone telling her what she should want--and she ...
A delightfully modern look at what happens for a young woman when tradition, dating, and independence collide, from acclaimed author Sonya Lalli. Adulting shouldn't be this hard. Especially in your thirties. Having been pressured by her tight-knit co...
One devoted modern girl + a meddlesome, traditional grandmother = a heartwarming multicultural romantic comedy about finding love where you least expect it.Raina Anand may have finally given in to family pressure and agreed to let her grandmother pla...