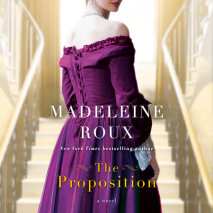 A woman trapped in a loveless engagement joins forces with a mysterious man bent on revenge against her fiancé in this lively and lyrical Regency romance for fans of bestselling author Julia QuinnClemency Fry had known that marriage wasn&rsquo...
"Wickedly smart, devious as hell, and lightning fast." -Jonathan Maberry, New York Times bestselling author "A suspenseful and disturbing sci-fi thriller about the interweaving nature of trauma, memory, and identity."&mdash...
An all-new official prequel novel to Shadowlands, the next expansion for Blizzard Entertainment's legendary online game World of Warcraft "The Horde is nothing!" With those infamous words, Sylvanas Windrunner betrayed...
A WOMAN ON THE RUN. A CAPTAIN ADRIFT IN SPACE. ONE OF THEM IS INFECTED WITH AN ALIEN PARASITE. In this dark science fiction thriller, a young woman must confront her past so the human race will have a future.Rosalyn Devar is on the run from her ...