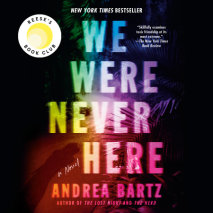 An annual backpacking trip has deadly consequences in a chilling new novel from the bestselling author of The Lost Night and The Herd.Emily is having the time of her life--she's in the mountains of Chile with her best friend, Kristen, on their annual...
Why did the founder of a glamorous coworking space for women disappear? Her best friends will risk everything to uncover the truth. "Perfect for fans of Big Little Lies." —The Washington Post NAMED ONE OF THE BEST BOOKS OF THE...
"Tightly paced and skillfully plotted, The Lost Night is a remarkable debut."—Jessica Knoll, New York Times bestselling author of Luckiest Girl Alive What really happened the night Edie died? Years late...