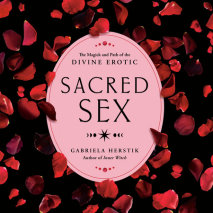 A modern, nonjudgmental guide to reclaiming and embodying your sexuality as nothing short of divine.There has never been a more vital time to embrace the union of sex and spirit. With Gabriela Herstik's expert and inclusive guidance, learn to s...
Empower yourself by connecting to the five elements through meditation, breathwork, tarot, crystals, rituals, and journalingIt's the new age of enlightenment, and more and more people are embracing witchcraft and other spiritual practices to tap...
The ultimate guide to witchcraft for every woman craving a connection to something bigger, using the tools of tarot, astrology, and crystals to discover her best self.In these uncertain times, witchcraft, astrology, tarot, crystals, and similar pract...