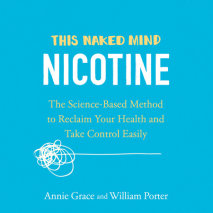 A breakthrough solution from the author of This Naked Mind and the author of Alcohol Explained, to help shift your mindset and help you quit smoking and vaping for good.Tobacco is bad for us; that's a given. But even though you may know the neg...
Now complete with daily prompts to reflect on each day of a month-long, alcohol-free plan, the author of This Naked Mind helps readers challenge their thinking, find clarity, and form new habits. Changing your habits can be hard without the right too...
This Naked Mind has ignited a movement across the country, helping thousands of people forever change their relationship with alcohol.   Many people question whether drinking has become too big a part of their lives, and worry that it may even b...