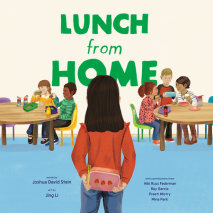 What happens when a child's favorite packed lunch is met with disparaging comments at the school lunch table?In a classroom of sandwiches, four students stand out with their homemade, culturally-specific lunches. But before they can dig in and ...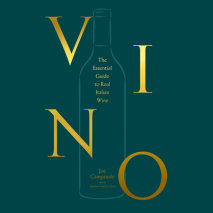 The Italian wine bible for a new generation—a superstar sommelier and restaurateur explores the dynamic world of contemporary Italian wine."Joe gives us the gift of learning about the ever-evolving landscape of the world's...
Celebrate the beauty and strength of solitude with this poetic observation of the animal kingdom and those who move through it on their very own.That silvery cloud swimming in the sea is actually a school of fish. That splash and crash is a pod of wh...
This inspiring memoir, now adapted for young adults, chronicles Top Chef star and Forbes and Zagat 30 Under 30 phenom Kwame Onwuachi's incredible and odds-defying fame in the food world after a tough childhood in the Bronx and Nigeria....
"Kwame Onwuachi's story shines a light on food and culture not just in American restaurants or African American communities but around the world." —Questlove By the time he was twenty-seven years old, Kwame Onwuachi had o...