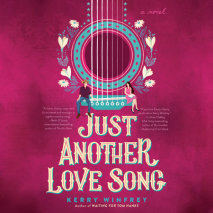 Two high school sweethearts get a second chance at their perfect ending in this charming new romance by Kerry Winfrey, author of Very Sincerely Yours.Once upon a time, Sandy Macintosh thought she would have her happily ever after with her high school...
A charming and heartwarming new romantic comedy by the acclaimed author of Waiting for Tom Hanks, Kerry Winfrey.Teddy Phillips never thought she would still be spending every day surrounded by toys at almost thirty years old. But working at a vintage...
What happens when your life is a rom-com . . . but you don't even believe in true love?Chloe Sanderson is an optimist, and not because her life is easy. As the sole caregiver for her father, who has early-onset Alzheimer's, she's pr...
A rom-com-obsessed romantic waiting for her perfect leading man learns that life doesn't always go according to a script in this delightfully charming and funny novel.Annie Cassidy dreams of being the next Nora Ephron. She spends her days writi...