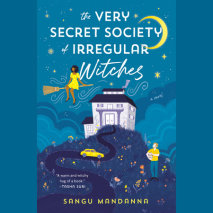 A warm and uplifting novel about an isolated witch whose opportunity to embrace a quirky new family—and a new love—changes the course of her life. As one of the few witches in Britain, Mika Moon knows she has to hide her magic, keep her h...
This thrilling sequel to Kiki Kallira Breaks a Kingdom reimagines classic mythology for today's readers who love action and adventure! Perfect for fans of Aru Shah and The Serpent's Secret. With just a flick of her pencil, Kiki can bring her dra...
For fans of the Aru Shah and Serpent's Secret series, this action-packed fantasy-adventure sees a girl's drawings of Indian mythology spring to vivid life--including the evil god who seeks to enter the real world and destroy it.Kiki Kallira has alway...