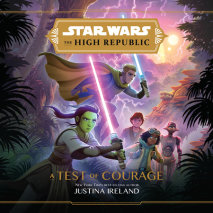 The title description for this item is not yet available.
When a distress plea goes up from the isolated planet Minfar, Resistance heroes Rey, Poe and Rose hear the call! Together they will face down a First Order battalion, terrifying flying creatures, and a weapon that could change the course of the war!
A middle grade novel starring Lando Calrissian and the droid L3-37, of an adventure they had when Lando was the captain of the Millennium Falcon.