A rare, intimate account of a world-renowned Buddhist monk's near-death experience and the life-changing wisdom he gained from it"One of the most inspiring books I have ever read."—Pema Chödrön, author of When Things...
Yongey Mingyur is one of the most celebrated among the new generation of Tibetan meditation masters, whose teachings have touched people of all faiths around the world. His new audiobook, Joyful Wisdom, addresses the timely and timeless problem of an...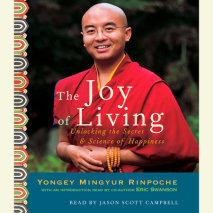 A New York Times Bestseller!For millennia, Buddhists have enjoyed the limitless benefits of meditation. But how does it work? And why? The principles behind this ancient practice have long eluded some of the best minds in modern science. Until now....