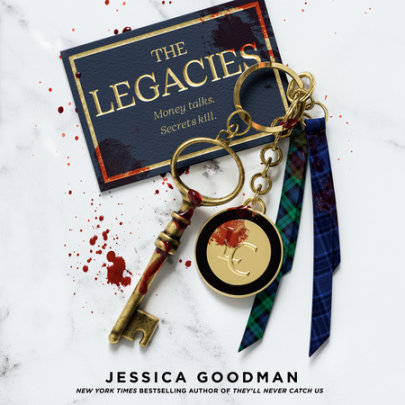 "Our new favorite thriller." – COSMOPOLITAN A glitzy YA thriller set in New York City elite social circles, filled with backstabbing and blackmail, twisty secrets, and a dead body, from New York Times bestselling author Jessica Good...
**An INSTANT Indie Bestseller!**"A nervy, intense, and expertly crafted thriller that kept me hooked page after page. Dark secrets? Summer camp setting? Complex teen girls? Murder? Count me in. A simply stunning book." —Kathleen Glasgow, N...
**A NEW YORK TIMES BESTSELLER** From rising star Jessica Goodman, author of They Wish They Were Us, comes a new fast-paced thriller about two sisters vying for the top spot on their cross-country team—until a teammate&rsq...
TV ADAPTATION "THE PLAYERS' TABLE" STARRING HALSEY AND EUPHORIA'S SYDNEY SWEENEY COMING TO HBO MAX"A pristine infusion of Gossip Girl and Netflix's Elite, this prep-school thriller has it all: plaid skirts, secret societies, and a gripping murd...