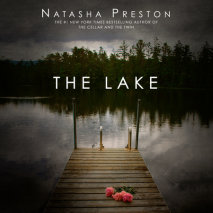 Hot on the heels of The Twin, the undisputed queen of YA thrillers is back with a scary and suspenseful read about a summer camp filled with dark secrets.Esme and Kayla once were campers at Camp Pine Lake. They're excited to be back this year as CITs...
A collection of original contemporary love stories set during life in lockdown by some of today's most popular YA authors.Erin Craig "delivers" on a story about a cute pizza delivery boy, Auriane Desombre captures a girl trying to impress her crush o...
The instant New York Times bestseller!In this twisty psychological thriller from the #1 New York Times bestselling author of THE CELLAR, Ivy finds out that her twin sister, Iris, is trying to push her out of her own life--and might be responsible for...
The queen of YA thrillers is back, and this time, it's a fight to survive.In Piper's hometown, teenagers keep disappearing, and everyone assumes they're just a bunch of runaways. But when yet another person disappears, Piper and her best friend Hazel...