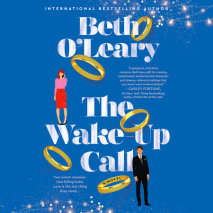 Two hotel receptionists—and arch-rivals—find a collection of old wedding rings and compete to return them to their owners, discovering their own love story along the way. It's the busiest season of the year, and Forest Manor Hotel i...
Three women who seemingly have nothing in common find that they're involved with the same man in this smart new rom-com by Beth O'Leary, bestselling author of The Flatshare. Siobhan is a quick-tempered life coach with way too much on her plate. ...
Two exes reach a new level of awkward when forced to take a road trip together in this endearing and humorous novel by the author of the international bestseller The Flatshare.What if the end of the road is just the beginning?Four years ago, Dylan an...