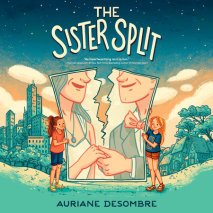 A pair of soon-to-be stepsisters creates a plan that will stop their parents from getting married—but they soon learn that matters of the heart can surprise you! This is a fresh sister story evocative of The Parent Trap with LGBTQ themes for th...
A YA contemporary rom com about two girls who start as rivals but after a twist of events, end up falling for one another--at least they think so. A pitch perfect queer romance--and it's a paperback original!Arch-nemeses Emma, a die-hard romantic, an...
A collection of original contemporary love stories set during life in lockdown by some of today's most popular YA authors.Erin Craig "delivers" on a story about a cute pizza delivery boy, Auriane Desombre captures a girl trying to impress her crush o...