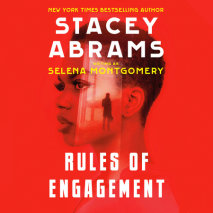 Love is a game of chance in this romantic suspense novel by New York Times bestselling author and American politician and activist Stacey Abrams, writing under her pen name, Selena Montgomery.Dr. Raleigh Foster, an operative for a top-secret intellig...
An inspiring and revelatory guide to starting and scaling a small business, from powerhouse duo Stacey Abrams and Lara Hodgson Like many business owners, renowned politician and activist Stacey Abrams didn't start a business because she dreamed...
From celebrated national leader and bestselling author Stacey Abrams, While Justice Sleeps is a gripping, complexly plotted thriller set within the halls of the U.S. Supreme Court."Brilliant and mesmerizing. Abrams follows in Dan Brown's footpr...