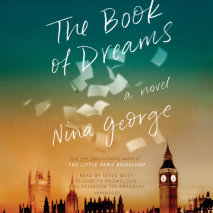 Warm, wise, and magical—the latest novel by the bestselling author of THE LITTLE PARIS BOOKSHOP and THE LITTLE FRENCH BISTRO is an astonishing exploration of the thresholds between life and death Henri Skinner is a hardened ex-war reporter on t...
NATIONAL BESTSELLER • From the New York Times and internationally bestselling author of The Little Paris Bookshop, an extraordinary novel about self-discovery and new beginnings.   Marianne is stuck in a loveless, unhapp...
"There are books that are suitable for a million people, others for only a hundred. There are even remedies—I mean books—that were written for one person only…A book is both medic and medicine at once. It makes a diagnosis as...