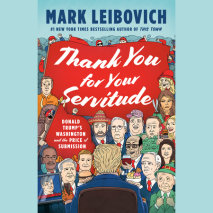 From the author of the #1 New York Times bestseller This Town, the eyewitness account of how the GOP collaborated with Donald Trump to transform Washington's "swamp" into a gold-plated hot tub—and a onetime party of rugged ind...
"A raucous, smash-mouth, first-person takedown of the National Football League." —Wall Street JournalThe New York Times bestsellerFrom the #1 New York Times bestselling author of This Town, an equally merciless probing of America's bigges...
Author of the groundbreaking #1 New York Times bestseller This Town, Mark Leibovich returns with a masterly collection of portraits of Washington's elite, and wannabe elites. Hailed by The Washington Post as a "master of the political pro...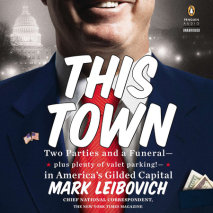 One of the nation's most acclaimed journalists, the New York Times' Mark Leibovich, presents a blistering, penetrating, controversial--and often hysterical--look at Washington's incestuous "media industrial complex."