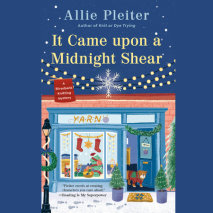 Yarn shop owner Libby Becket finds her holiday plans on thin ice when someone gets murdered in this new Riverbank Knitting Mystery.As the holiday season descends on Collinstown, Libby Becker is enjoying success at Y.A.R.N., with the help of the newes...
Business is booming for Libby Beckett and her fabulous Maryland shop, aptly named Y.A.R.N., but when a town festival brings a fatality with it, Libby gets all tangled up in murder.As spring comes to Collinstown, the village launches a food festival t...
For Libby Beckett, opening her charming yarn shop, and introducing customers to the joys of knitting and crochet, is the work she was meant to do.  Until the yarn she loves is used for murder….   Libby has come home to Collinstown, M...