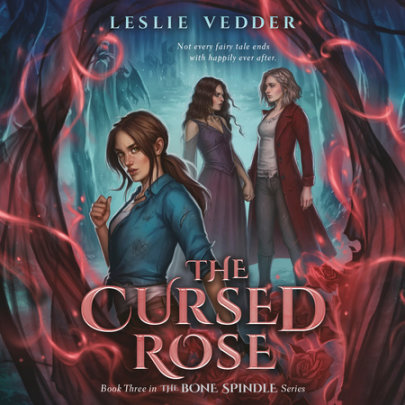 The fate of a cursed kingdom rests on ancient secrets, broken promises, and fierce friendships in this gasp-worthy final book of the bestselling twisted fairytale Bone Spindle series.**Perfect for fans of Margaret Rogerson, Holly Black, and Marissa M...
Which threads of fate will hold—and which will break?Clever, bookish Fi and her brash, ax-wielding partner Shane are back in this action-packed sequel to the bestselling The Bone Spindle, the gender-flipped Sleeping Beauty retelling, perfect fo...
An Instant Indie Bestseller! Sleeping Beauty meets Indiana Jones in this thrilling fairytale retelling for fans of Sorcery of Thorns and The Cruel Prince.Fi is a bookish treasure hunter with a knack for ruins and riddles, who definitely doesn&rs...