Read the novel New York Times bestselling author of The Alice Network Kate Quinn called "easily one of the best novels I have read all year!" A critically acclaimed, multi-layered romance set in the perilous days of World Wars I and II, where gods ho...
Magic and mayhem abound in this fantasy adventure from the author of The Scandalous Sisterhood of Prickwillow Place.Young dairymaid Begonia has lost her cow Alfalfa. So she has set off on a search across the countryside even though she has nothi...
I must write this account, and when I have finished, I will burn it.  Buried deep within the archives of a convent in medieval France is an untold story of love, loss, and wonder and the two girls at the heart of it all.  Dolssa i...
There's a murderer on the loose—but that doesn't stop the girls of St. Etheldreda's from attempting to hide the death of their headmistress in this rollicking farce.   The students of St. Etheldreda's School for Girls face a bothersome ...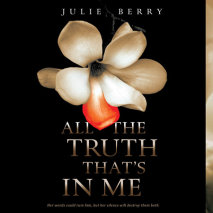 Four years ago, Judith and her best friend disappeared from their small town of Roswell Station. Two years ago, only Judith returned, permanently mutilated, reviled and ignored by those who were once her friends and family.Unable to speak, Judith liv...