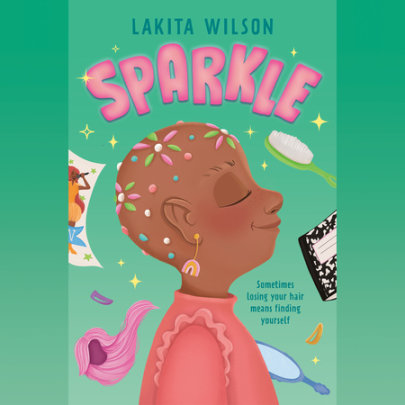 After twelve-year-old aspiring superstar, Sparkle Moore, is diagnosed with alopecia, she must navigate family, friends, and her own self-esteem with the added challenge of losing her hair. Perfect for fans of Stand Up, Yumi Chung! and From the Desk o...
An utterly charming YA romance perfect for fans of Elise Bryant and Leah Johnson. "An ode to love in all its beautiful chaos. Leila is funny, irreverent, and next-level charming, and her story is an actual joyride. Sheer delight through and through."...
A humorous, heartfelt, and fashion-filled contemporary novel about Macy Weaver, a young girl struggling with how to be her true self and make a best friend. Perfect for fans of From the Desk of Zoe Washington and Stand Up, Yumi Chung.Eleven-year-old ...
Learn about the inspiring life and career of professional football player and activist Colin Kaepernick in the new Who HQ Now format featuring newsmakers and trending topics.On August 14, 2016, NFL quarterback Colin Kaepernick began a prote...
From the #1 New York Times bestselling series comes the latest title in the Who HQ Now format for trending topics. It tells the history of a political and social movement that advocates for non-violent civil disobedience and protests against incident...