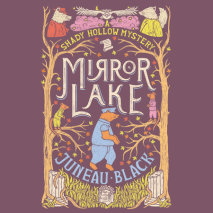 The third novel in the Shady Hollow mystery series, in which Vera Vixen takes on her most challenging case yet: solving the murder of a rat who appears to still be alive.Change is afoot in Shady Hollow, with an unusually tense election shaping up bet...
The second book in the Shady Hollow series, in which some long-buried secrets come to light, throwing suspicion on a beloved local denizen.It's autumn in Shady Hollow, and residents are looking forward to harvest feasts. But then a rabbit discovers a...
The first book in the Shady Hollow series, in which we are introduced to the village of Shady Hollow, a place where woodland creatures live together in harmony—until a curmudgeonly toad turns up dead and the local reporter has to solve the case...