The stunning finale of the Project Nemesis trilogy from New York Times bestselling author Brendan Reichs.The 64 members of Fire Lake's sophomore class have managed to survive the first two phases of the Program--and each other. Now, they alone have ...
"Reichs knows exactly how to mix action, suspense, and characters into a breathless read." —Marie Lu, New York Times bestselling author of WarcrossThe blistering sequel to the instant New York Times bestselling Nemesis by Brend...
Orphan Black meets Lord of the Flies in this riveting new thriller from the co-author of the Virals series.    It's been happening since Min was eight. Every two years, on her birthday, a strange man finds her and murder...
The gripping finale to Kathy and Brendan Reichs' New York Times bestselling VIRALS seriesThe Virals are back—but they're not the only pack in town anymore. Terminal finds Tory Brennan and the rest of the Morris Island gang tracking ...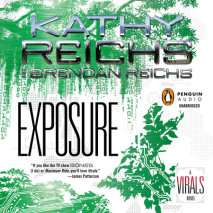 "If you like the TV show Bones (I do) or Maximum Ride, you'll love Virals."—James Patterson Another thrilling Virals adventure from New York Times bestsellers Kathy and Brendan Reichs.When twin classmates are abducte...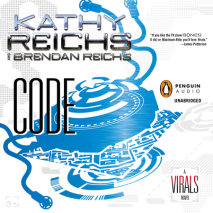 The Virals are put to the ultimate test when they find a geocache containing an ornate puzzle box. Shelton decodes the cipher inside, only to find more tantalizing clues left by "The Gamemaster." A second, greater geocache is within reach--...