NOW AVAILABLE UNABRIDGED ON AUDIO FOR THE FIRST TIME#1 NEW YORK TIMES BESTSELLER • ONE OF ESSENCE'S 50 MOST IMPACTFUL BLACK BOOKS OF THE PAST 50 YEARS In this iconic memoir of his early days, Barack Obama "guides us straigh...
A riveting, deeply personal account of history in the making—from the president who inspired us to believe in the power of democracy#1 NEW YORK TIMES BESTSELLER • NAACP IMAGE AWARD NOMINEE • NAMED ONE OF THE TEN BEST BOOKS OF THE YEAR...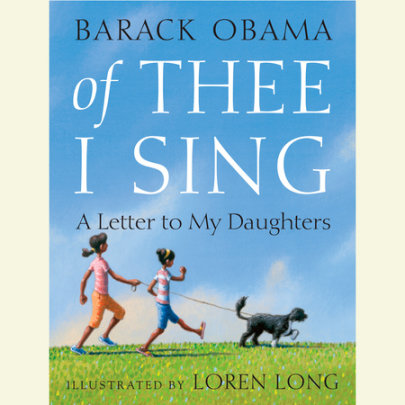 Barack Obama delivers a tender, beautiful letter to his daughters in this powerful picture book illustrated by award-winner Loren Long that's made to be treasured! In this poignant letter to his daughters, Barack Obama has written a moving trib...
At this defining moment in our history, Americans are hungry for change. After years of failed policies and a failed politics from Washington, this is our chance to reclaim the American dream. Barack Obama has proven to be a new kind of leader—...
In July 2004, Barack Obama electrified the Democratic National Convention with an address that spoke to Americans across the political spectrum. Now, in The Audacity of Hope, Senator Obama calls for a different brand of politics–a politics for ...