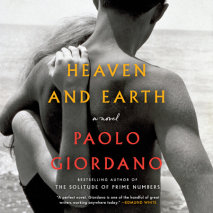 A powerful, epic novel of four friends as they grapple with desire, youth, death, and faith in a sweeping story by the international bestselling author of The Solitude of Prime NumbersEvery summer Teresa follows her father to his childhood home in Pu...
"[A] beautiful book of hope and inspiration . . . Pope Francis speaks frankly about problems facing the young and the elderly, Catholic and non-Catholic."—Publishers Weekly (starred review)Pope Francis examines the role of mill...
Based on a remarkable true story, an unforgettable Somali girl risks her life on the migrant journey to Europe to run in the Olympic Games   At eight years of age, Samia lives to run. She shares her dream with her best friend and neighbor, Ali, ...
From the author of Heaven and Earth, a searing novel of the journey from youth into manhood A heartrending, at times darkly comic but ultimately redemptive novel, Paolo Giordano's The Human Body is an exploration of brotherhood and family,...