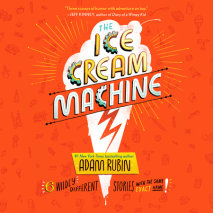 From the wild and wonderful imagination of the #1 New York Times bestselling author of Dragons Love Tacos comes this hilarious, irresistible middle grade debut, a collection of six totally different stories with the same exact name.Reader, be advised...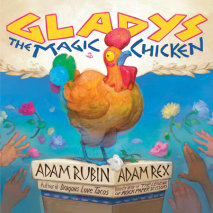 From the mega-bestselling author of Dragons Love Tacos and the mega-bestselling illustrator of The Legend of Rock Paper Scissors, comes this hilarious new picture book about an irresistible chicken who unexpectedly finds herself on an epic journey du...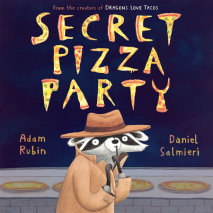 Shhhh! Don't tell anyone about this mouth-watering book from the New York Times bestselling creators of Dragons Love Tacos and Robo-Sauce! How does Racoon love pizza? Oh, let him count the ways. He loves the gooey cheesy-ness, salty pepperoni-ne...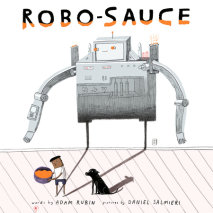 Fans of the best-selling Dragons Love Tacos will devour Adam Rubin and Daniel Salmieri's newest story, a hilarious picture book about robots that magically transforms into a super shiny metal ROBO-BOOK. FACT: Robots are awesome. They have lase...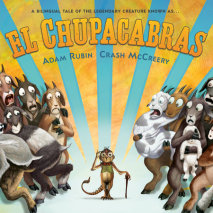 From the bestselling author of Dragons Love Tacos comes a whimsical re-telling of the chupacabra folktale, written in a blend of English and SpanishA long time ago, a girl named Carla lived on a goat farm with her father, Hector. One night, a goat di...
A #1 New York Times bestseller from the creators of the beloved Dragons Love Tacos comes a rollicking, rhyme-tastic, interactive high five competition--starring YOU!Discover the lost art of the high five and improve your slapping skills just in time ...
A #1 New York Times bestselling phenomenon, this deliciously funny read-aloud is an unforgettable tale of new friends and the perfect snack that will make you laugh until spicy salsa comes out of your nose. Dragons love tacos. They love chicken ...
The hilarious sequel to the smokin' hot New York Times best seller, perfect for story time News alert! It has just been discovered that there are NO MORE TACOS left anywhere in the world. This is a huge problem because, as you know, dragons lov...