A matchless warrior is pitted against a near-God in the second epic installment of the Raven's Blade series.    It has long been our lot in life, brother, to do what others can't.  Vaelin Al Sorna was known across the realm...
VAELIN AL SORNA RETURNSAnthony Ryan's debut novel Blood Song—the first book of the Raven's Shadow series—took the fantasy world by storm. Now, he continues that saga with The Wolf's Call, which begins a thrilling new story of ra...
In the White Drake's war, the price of freedom is paid in blood and fire....For hundreds of years, the Ironship Trading Syndicate was fueled by drake blood—and protected by the Blood-blessed, those few who could drink it and wield fearsome pow...
Survival is the only currency...   For centuries, the vast Ironship Trading Syndicate relied on drake blood—and the extraordinary powers it confers to those known as the Blood-blessed—to fuel and protect its empire. But when the drak...
The New York Times bestselling Raven's Shadow Trilogy was a perfect read for "fans of broadscale epic fantasy along the lines of Robert Jordan's Wheel of Time series and George R. R. Martin's Song of Ice and Fire novels.&rdquo...
In this "deftly and originally executed" (Booklist) New York Times bestselling novel, Vaelin Al Sorna must help his Queen reclaim her Realm. Only his enemy has a dangerous new collaborator, one with powers darker than Vaelin has ever enco...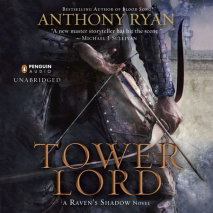 In Blood Song, Anthony Ryan introduced readers to "a fascinating world of conflicting religions and the wars fought in the name of those faiths" (Library Journal). Now Ryan's epic tale continues as Vaelin Al Sorna discovers tha...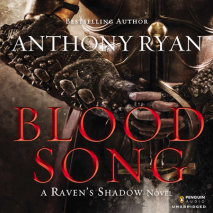 "The Sixth Order wields the sword of justice and smites the enemies of the Faith and the Realm."  Vaelin Al Sorna was only a child of ten when his father left him at the iron gate of the Sixth Order—a caste devoted to battle. Vaelin ...