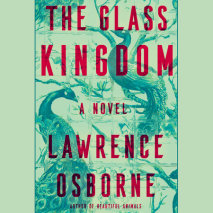 Set within the glass-walled world of a luxury high-rise in Bangkok, a tense, stunningly well-observed novel of a young American woman on the run, from "an heir to Graham Greene" (The New York Times Book Review) Escaping New York for the a...
In this stylish, haunting novel, journalist and novelist Lawrence Osborne explores the reverberations of a random accident on the lives of Moroccan Muslims and Western visitors who converge on a luxurious desert villa for a decadent weekend-long part...
Lawrence Osborne brings one of literature's most enduring detectives back to life—as Private Investigator Philip Marlowe returns for one last adventure. NAMED ONE OF THE BEST BOOKS OF THE YEAR BY THE NEW YORK TIMES BOOK REVIEW...