Elaine Pagels explores the surprising history of the most controversial book of the Bible.In the waning days of the Roman Empire, militant Jews in Jerusalem had waged anall-out war against Rome's occupation of Judea, and their defeat resulted i...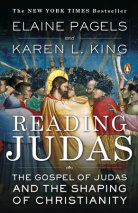 The instant New York Times bestseller interpreting the controversial long-lost gospel The recently unearthed Gospel of Judas is a source of fascination for biblical scholars and lay Christians alike. Now two leading experts on the Gnostic gospels ta...
The Gnostic Gospels provides engaging listening for those seeking a broader perspective on the early development of Christianity. Author and noted scholar Elaine Pagels suggests that Christianity could have developed quite differently if Gnostic tex...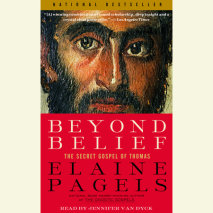 Special edition including the complete text of the Gospel of ThomasElaine Pagels, one of the world's most important writers and thinkers on religion and history, and winner of the National Book Award for her groundbreaking work The Gnostic Gosp...