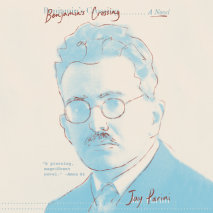 Soon to be a motion picture starring Colin Firth and directed by Pat O'Connor.The acclaimed and now-classic biographical novel of Walter Benjamin's last days--adapted into screenplay by Jay Parini. It is 1940. For the past decade, Walter Benjamin--th...
An apprentice writer has an entirely unexpected encounter with literary genius Jorge Luis Borges that will profoundly alter his life and work. A poignant and comic literary coming-of-age memoir. "This is a jewel of a book." --Ian McEwanIn 1971 Jay ...
SOON TO BE A MAJOR MOTION PICTUREA New York Times Notable BookAs Leo Tolstoy's life draws to a tumultuous close, his tempestuous wife and most cunning disciple are locked in a whirlwind battle for the great man's soul. Torn between his pr...