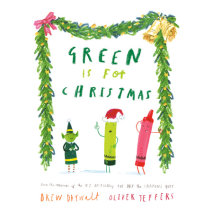 In this Christmas story starring the crayons from The Day The Crayons Quit, Green Crayon is certain that he is the only Christmas color in the box. Of course, Red, White, Silver and even Tan have something to say about that...When Green Crayon claims...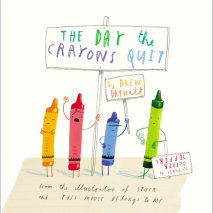 Crayons have feelings, too, in this funny back-to-school story illustrated by the creator of Stuck and This Moose Belongs to Me -- now a #1 New York Times bestseller!Poor Duncan just wants to color. But when he opens his box of crayons, he finds...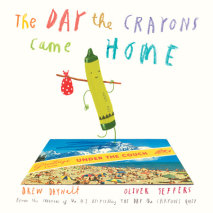 The companion to the #1 New York Times bestseller and blockbuster hit, The Day the Crayons Quit!A Wall Street Journal Best Children's Book of 2015 A TIME Magazine Top 10 Children's Book of 2015"Highly anticipated (yes, even for adults)" &...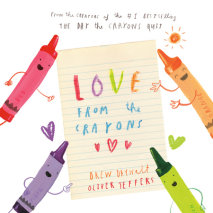 Ring in Valentine's Day—and love—with the New York Times Best-Selling Crayons! This charming title featuring everyone's favorite coloring crew is the perfect gift for that special someone on Valentine's Day—or any day of the year.Lo...
* "A surefire read-aloud for any wannabe hero." --Booklist (starred review)From Drew Daywalt, the #1 New York Times bestselling author of The Day the Crayons Quit, comes a hilarious buddy-comedy picture book starring a grouchy stuffed bunny and a hap...