The first picture book by bestselling novelist Emma Straub, adapted for audio, this joyous and inventive listen will inspire kids to see ordinary objects in a whole new way.Some people think hats are fancy things you can buy at a dressy store, but th...
#1 NATIONAL BESTSELLER"The pages brim with tenderness and an appreciation for what we had and who we were. I could not have loved it more."—Ann Patchett "The kind of book that will make you laugh, make you cry, and make you call the...
AN INSTANT NEW YORK TIMES BESTSELLER A TODAY SHOW #ReadWithJenna BOOK CLUB PICK! "In a time when all we want is hope, it's a beautiful book to reach for." -Jenna Bush Hager "Brimming with kindness, forgiveness, humor and love and yet (magically...
"It's 'Friends' meets 'Almost Famous' meets the beach read you'll be recommending all summer." –TheSkimm From the author of the New York Times bestsellers All Adults Here and This Time Tomorrow, a...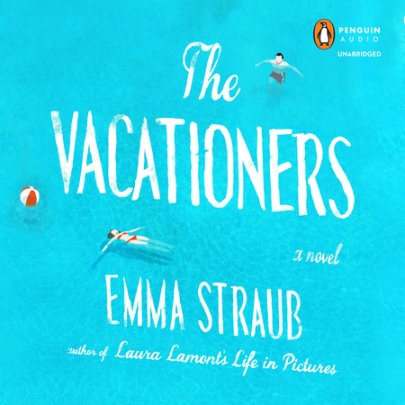 An irresistible, deftly observed novel about the secrets, joys, and jealousies that rise to the surface over the course of an American family's two-week stay in Mallorca.For the Posts, a two-week trip to the Balearic island of Mallorca with the...
The enchanting story of a midwestern girl who escapes a family tragedy and is remade as a movie star during Hollywood's golden age.In 1920, Elsa Emerson, the youngest and blondest of three sisters, is born in idyllic Door County, Wisconsin. Her...