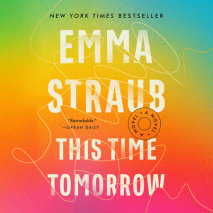 What if you could take a vacation to your past? With her celebrated humor, insight, and heart, beloved New York Times bestseller Emma Straub offers her own twist on traditional time travel tropes, and a different kind of love story. &...
AN INSTANT NEW YORK TIMES BESTSELLERA WASHINGTON POST NOTABLE BOOK OF THE YEARA PARADE BEST BOOK of 2020 * A GOOD HOUSEKEEPING BEST BOOK of 2020 A TODAY SHOW #ReadWithJenna BOOK CLUB PICK!"In a time when all we want is hope, it's a beautif...
"It's 'Friends' meets 'Almost Famous' meets the beach read you'll be recommending all summer." –TheSkimm From the author of the New York Times bestsellers The Vacationers and All Adults Here, a sm...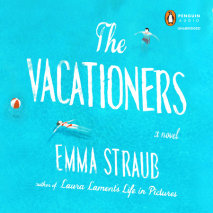 An irresistible, deftly observed novel about the secrets, joys, and jealousies that rise to the surface over the course of an American family's two-week stay in Mallorca.For the Posts, a two-week trip to the Balearic island of Mallorca with the...
The enchanting story of a midwestern girl who escapes a family tragedy and is remade as a movie star during Hollywood's golden age.In 1920, Elsa Emerson, the youngest and blondest of three sisters, is born in idyllic Door County, Wisconsin. Her...