AN INSTANT NEW YORK TIMES BESTSELLERA WASHINGTON POST NOTABLE BOOK OF THE YEARA PARADE BEST BOOK of 2020 * A GOOD HOUSEKEEPING BEST BOOK of 2020 A TODAY SHOW #ReadWithJenna BOOK CLUB PICK!"In a time when all we want is hope, ...
"It's 'Friends' meets 'Almost Famous' meets the beach read you'll be recommending all summer." –TheSkimm From the author of the New York Times bestseller The Vacationers, a smart, highly entertain...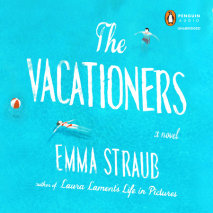 An irresistible, deftly observed novel about the secrets, joys, and jealousies that rise to the surface over the course of an American family's two-week stay in Mallorca.For the Posts, a two-week trip to the Balearic island of Mallorca with the...
The enchanting story of a midwestern girl who escapes a family tragedy and is remade as a movie star during Hollywood's golden age.In 1920, Elsa Emerson, the youngest and blondest of three sisters, is born in idyllic Door County, Wisconsin. Her...