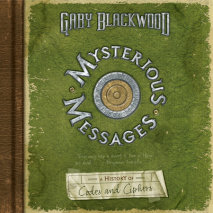 The title description for this item is not yet available.
Washington, D.C., 1864: In a city that's weary of war and eager for entertainment, Joseph and his father's mind-reading act has become the toast of the town. Even President Lincoln comes to see Joseph demonstrate his amazing mental powers...
A delightful adveture full of humor and heart set in Elizabethan England!Widge is an orphan with a rare talent for shorthand. His fearsome master has just one demand: steal Shakespeare's play "Hamlet"--or else. Widge has no choice but to follow order...