From the author of the international best seller An Instance of the Fingerpost, Arcadia is an astonishing work of imagination. Three interlocking worlds. Four people looking for answers. But who controls the future—or the pa...
A return to the form that launched Iain Pears onto bestseller lists around the world: a vast historical mystery, marvelous in its ambition and ingenius in its complexity.In his most dazzling novel since the groundbreaking New York Times bestseller An...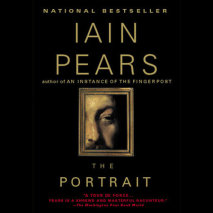 A national bestseller from acclaimed author Iain Pears, The Portrait is a novel of suspense and a tour de force.An art critic journeys to a remote island off Brittany to sit for a portrait painted by an old friend, a gifted but tormented artist ...