A Newbery Honor recipientThirteen is when a Beaumont's savvy hits—and with one brother who causes hurricanes and another who creates electricity, Mibs Beaumont is eager to see what she gets. But just before the big day, Poppa is in a terr...
Ingrid Law delivers another heartwarming story about the magic of friendship and the power of family in this companion to her Newbery Honor winning Savvy Gypsy Beaumont has always been a whirly-twirly free spirit, so as her thirteenth birthday approa...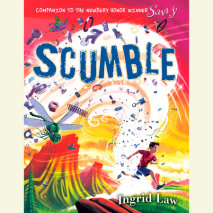 Read the New York Times bestseller and companion to Newbery Honor winner Savvy!It's nine years after Savvy, and Mibs' cousin Ledge is on the verge of turning thirteen. More than anything, he wants the power to run like the wind. But wh...