It all started when Jeff Guinn was assigned to write a piece full of little-known facts about Christmas for his paper,
The Fort Worth Star-Telegram.
A few months later, he received a call from a gentleman who told him that he showed the story to an important friend who didn't think much of it.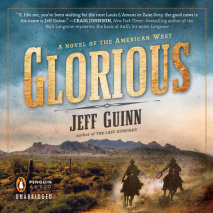 New York Times-bestselling author of The Last Gunfight, Jeff Guinn turns his eye for evocative detail and history to a sweeping novel of the Old West, weaving a compelling tale of life in the Arizona Territory in 1872.

We've all got mistakes in our past we'd rather forget.