From acclaimed New York Times Magazine author Michael Sokolove, the astonishing inside story of the epic corruption scandal that has rocked the NCAA and exposed the rot and hypocrisy at the heart of big-time college sports.At a lavish annual event in...
The inspiration for the NBC TV series "Rise," starring Josh Radnor, Auli'i Cravalho, and Rosie Perez — the incredible and true story of an extraordinary drama teacher who has changed the lives of thousands of students and inspired a town. By th...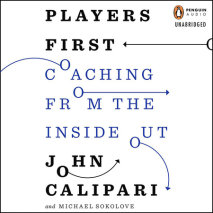 In Players First, John Calipari relates for the first time anywhere his experiences over his first four years coaching the Kentucky Wildcats, college basketball's most fabled program, from the doldrums to a national championship, drawing lesson...