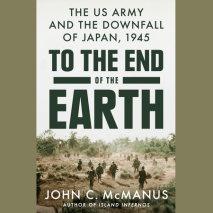 From the liberation of the Philippines to the Japanese surrender, the final volume of John C. McManus's trilogy on the US Army in the Pacific WarThe dawn of 1945 finds a US Army at its peak in the Pacific. Allied victory over Japan is all but assured...
In Fire and Fortitude—winner of the Gilder Lehrman Prize for Military History—John C. McManus presented a riveting account of the US Army's fledgling fight in the Pacific following Pearl Harbor. Now, in Island Infernos, he explores the Ar...
An engrossing, epic history of the US Army in the Pacific War, from the acclaimed author of The Dead and Those About to Die"This eloquent and powerful narrative is military history written the way it should be."—James M. McPher...