From the award winning author of Fat Kid Rules the World and The Liberation of Gabriel King comes a lyrical, middle grade gem that asks all the hard questions and hits all the right notes--perfect for fans of Cynthia Rylant and Mockingbird by Kathryn Erskine

Tia lives with her mom in a high-risk neighborhood in New Orleans and loves singing gospel in the Rainbow Choir with Keisha, her boisterous and assertive best friend.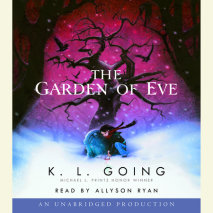 Without Mom, there are no more bedtime stories, no more answers carried on the wind, and no more magic gardens. Evie doesn't believe in magic now. After all, if magic were real, her mom would still be alive.

But when Evie moves to Beaumont, New York, where her father has bought a withered apple orchard that the townspeople whisper is cursed, she learns about a lost girl, receives a mysterious seed, and meets a boy who claims to be dead.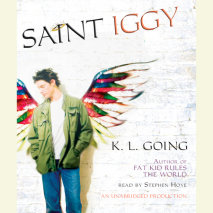 When Iggy Corso gets kicked out of high school, there's no one for him to tell. His mother has gone off, his father is stoned on the couch, and because the phone's been disconnected, even the social worker can't get through. So he leaves a note and goes out to make something of his life, but that's not so easy when you're sixteen, live in public housing, have no skills, and your only friend is a law school dropout who's thinking about joining the Hare Krishnas.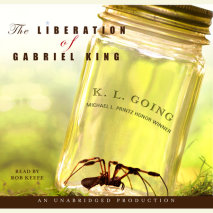 Gabriel King believes he was born chicken. He's afraid of spiders, corpses, loose cows, and just about everything related to the fifth grade. If it's a choice between graduating or staying in the fourth grade forever, he's going to stay put–only his best friend, Frita Wilson, won't hear of it.
Troy Billings, at six-foot-one, 296 pounds, is standing at the edge of a subway platform, seriously contemplating suicide, when he meets Curt MacCrae - and emaciated, semi-homeless punk guitar genius who also happens to be a dropout legend at Troy's high school on the Lower East Side of Manhattan.