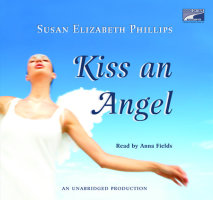 Arranged marriages seldom happen in modern America, so Daisy Devreaux hates her father's ultimatum: marry the humorless man he has picked for her, or go to jail. It's not much of a deal for Alex Markov, the prospective groom, either. He's got no time...
Lady Emma Wells-Finch, the oh-so-proper headmistress of England's St. Gertrude School for Girls, comes to Texas on a mission - she has two weeks to ruin her reputation. The only thing that will save her from losing everything she holds dear is comple...
Jane Darlington is a genius at physics, but there's one problem she can't solve. She yearns for a child but wants to spare it the pain of growing up . . . well, a nerd. And surely, any child of Jane's would be a little too brainy for the playground...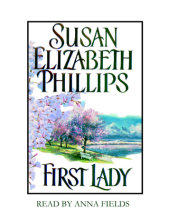 The beautiful young widow of the President of the United States thought she was free of the White House, but circumstances have forced her back into the role of First Lady. She's made up her mind to escape—if only for a few days—so ...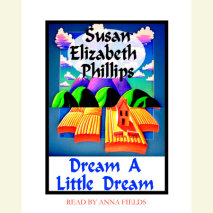 Rachel Stone is a widow, a single mother, broke and alone. Worse, her late husband, a televangelist, stole five million dollars, none of which she got, nor did she know, but it still makes her an outcast. She is desperate. Then she meets Gabriel Bonn...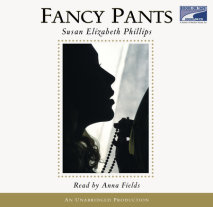 For Francesca Day, it's not the end of her world, but close to it. She's London-bred, wealthy, and sophisticated, but fate leaves her flat broke and stranded on a back road in Texas. Now she's got to deal with reality without her ri...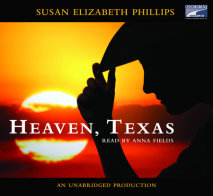 It seems like an easy assignment for an assertive but sweet woman like Gracie Snow: track down her friend, Bobby Denton, a famous ex-jock, and bring him to Heaven (Texas, that is) to shoot a movie. How could he refuse a glamorous offer like that?Easy...
It's the stuff dreams are made of. Hollywood discovers a South Carolina Orphan, Honey Jane Moon, and makes her a star. She lives a roller coaster life.Now she's all grown up, a child star no longer, but still dramatic and passionate. Two men -- Dash ...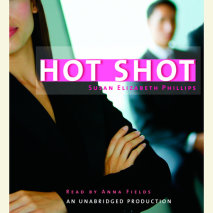 Her name is Susannah, but three men she brings together call her Hot Shot. She's the spark to a daring venture they start in a garage and build into an empire. For Sam, a rebel, the business is just the thrill he seeks; for Yank, an eccentric invento...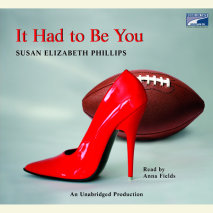 It's Dan Calebow's worst nightmare: Phoebe Somerville, a trendy New York knockout, inherits the Chicago Stars, the football team he coaches. And she wants to help him run it. Phoebe's sure he needs her. He's a sexist, good-ol'-boy jock with a one tra...