The new and exciting historical thriller by Lyndsay Faye, author of Edgar-nominated Jane Steele and Gods of Gotham, which follows Alice "Nobody" from Prohibition-era Harlem to Portland's the Paragon Hotel.

The year is 1921, and "Nobody" Alice James is on a cross-country train, carrying a bullet wound and fleeing for her life following an illicit drug and liquor deal gone horribly wrong.
Nominated for the 2017 Edgar Award for Best Novel

The reimagining of Jane Eyre as a gutsy, heroic serial killer that The New York Times Book Review calls "wonderfully entertaining" and USA Today describes as "sheer mayhem meets Victorian propriety.
The final installment in Lyndsay Faye's Timothy Wilde series, which Lee Child called "solid-gold" and Gillian Flynn declared "spectacular."

No one in 1840s New York likes fires, copper star Timothy Wilde least of all.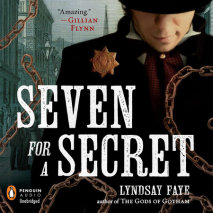 From Edgar-nominated author Lyndsay Faye comes what Gillian Flynn calls "a brilliant new mystery."

One of The Wall Street Journal's Ten Best Mysteries of the Year

Six months after the formation of the NYPD, its most reluctant and talented officer, Timothy Wilde, thinks himself well versed in his city's dark practices—until he learns of the gruesome underworld of lies and corruption ruled by the "blackbirders," who snatch free Northerners of color from their homes, masquerade them as slaves, and sell them south to toil as plantation property.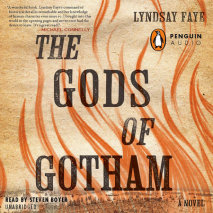 1845. New York City forms its first police force. The great potato famine hits Ireland. These two seemingly disparate events will change New York City. Forever.
Timothy Wilde tends bar near the Exchange, fantasizing about the day he has enough money to win the girl of his dreams.