In this lush, magical, queer, and feminist take on Hamlet in modern-day New York City, a neuro-atypical philosopher, along with his best friend Horatio and artist ex-fiancé Lia, are caught up in the otherworldly events surrounding the death of...
A gun moll with a knack for disappearing flees from Prohibition-era Harlem to Portland's Paragon Hotel.The year is 1921, and "Nobody" Alice James has just arrived in Oregon with a bullet wound, a lifetime's experience battling the New York Mafia, and...
Nominated for the 2017 Edgar Award for Best NovelThe reimagining of Jane Eyre as a gutsy, heroic serial killer that The New York Times Book Review calls "wonderfully entertaining" and USA Today describes as "sheer mayhem meets Victo...
The final installment in Lyndsay Faye's Timothy Wilde series, which Lee Child called "solid-gold" and Gillian Flynn declared "spectacular."   No one in 1840s New York likes fires, copper star Timothy Wilde least of ...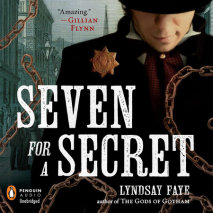 From Edgar-nominated author Lyndsay Faye comes what Gillian Flynn calls "a brilliant new mystery."One of The Wall Street Journal's Ten Best Mysteries of the YearSix months after the formation of the NYPD, its most reluctant and ...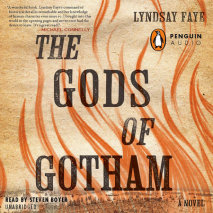 1845. New York City forms its first police force. The great potato famine hits Ireland. These two seemingly disparate events will change New York City. Forever. Timothy Wilde tends bar near the Exchange, fantasizing about the day he has enough mone...