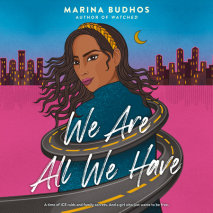 When a teenage girl's single mom is taken by ICE, everything changes—all of her hopes and dreams for the future have turned into survival.Seventeen-year-old Rania is shaken awake in her family's apartment in Brooklyn. ICE is at the door, ...
In the tumult of 1970s New York City, seventh graders are bussed from their neighborhood in Queens to integrate a new school in South Jamaica.Jamila Clarke. Josie Rivera. Francesca George. Three mixed-race girls, close friends whose immigrant parents...
An extraordinary and timely novel, a Walter Dean Myers Award Honor Book, examines what it's like to grow up under surveillance in America. Be careful what you say and who you say it to. Anyone might be a watcher. N...