"I want you to do something with the place. Something epic."

After being entrusted with her brother's Los Angeles apartment for the summer as a graduation gift, Emi Price isn't sure how to fulfill his one condition. that something great take place there while he's gone.
From the award-winning, bestselling author of Hold Still and We Are Okay.

Colby and Bev have a long-standing pact. graduate, hit the road with Bev's band, and then spend the year wandering around Europe. But moments after the tour kicks off, Bev makes a shocking announcement.
Winner of the 2018 Michael L. Printz Award — An achingly beautiful novel about grief and the enduring power of friendship.

"Short, poetic and gorgeously written." —The New York Times Book Review

"A beautiful, devastating piece of art.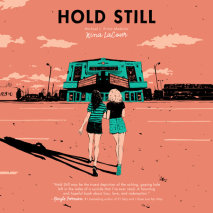 The award-winning first novel from the bestselling author of We Are Okay. For fans of 13 Reasons Why.

In the wake of her best friend Ingrid's suicide, Caitlin is left alone, struggling to find hope and answers. When she finds the journal Ingrid left behind for her, she begins a journey of understanding and broadening her horizons that leads her to new friendships and first love.