The bold futurist and bestselling author of The Singularity is Nearer explores the limitless potential of reverse-engineering the human brainRay Kurzweil is arguably today's most influential—and often controversial—futurist. In How ...
"Startling in scope and bravado." —Janet Maslin, The New York Times"Artfully envisions a breathtakingly better world." —Los Angeles Times"Elaborate, smart and persuasive." —The...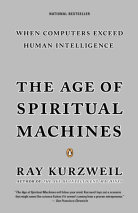 Ray Kurzweil is the inventor of the most innovative and compelling technology of our era, an international authority on artificial intelligence, and one of our greatest living visionaries. Now he offers a framework for envisioning the twenty-first ce...