NATIONAL BESTSELLER • In this clarion call to pick up a pen and find yourself from "one of our most astute chroniclers of modern life" (The New York Times Book Review), #1 New York Times bestselling author Anna Quindlen shows us...
In this irresistible memoir, the New York Times bestselling author and winner of the Pulitzer Prize Anna Quindlen writes about looking back and ahead—and celebrating it all—as she considers marriage, girlfriends, our mothers, faith, loss,...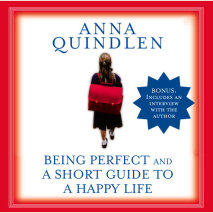 At the heart of this beautiful and insightful audiobook lies "the perfection trap"--what it is, how to avoid falling into it, and how to instead shape a life that is uniquely yours. In Being Perfect, Ann Quindlen gives a name to, and invit...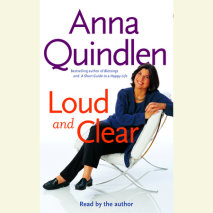 In this remarkable book, Anna Quindlen, one of America's favorite novelists and a Pulitzer Prize– winning columnist, once again gives us wisdom, opinions, insights, and reflections about current events and modern life. "Always insig...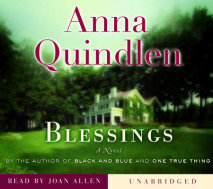 Late one night, a teenage couple drives up to the big white clapboard home on the Blessing estate and leaves a box. In that instant, the lives of those who live and work there are changed forever. Skip Cuddy, the caretaker, finds a baby girl asleep i...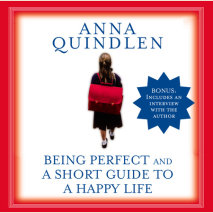 From the New York Times bestselling author of Alternate Side, Anna Quindlen's classic reflection on a meaningful life makes a perfect gift for any occasion."Life is made of moments, small pieces of silver amidst long stretches of ted...